As I write this — bleary-eyed in a sweatshirt and pajamas at my home computer — my wife, Vickie is upstairs trying to get our newborn son, Peter James, to go back to sleep. Vickie is even more tired than I am because only she can get up during the watches of the night to nurse Peter.
Newborns are a lot of hard work. You'd think that I'd remember that since this is our tenth child, but I tend to forget the details as the months and years pass. There is always more work and sacrifice required than I remember.
About ten days before Peter was born, I spoke at the World Congress on Families in Prague, Czech Republic. On the panel with me was a pediatrician from Venezuela who said something very interesting.
"It's in the middle of the night when moms are so tired and must sacrifice so greatly for their babies that they first fall deeply in love with their child," she said.
"People who see your child during the daytime hours may admire your baby and think many kindly thoughts, but those that really love that child most deeply are the ones who have worked the hardest to care for and meet the needs of that baby."
We have all heard of the children in orphanages who suffer "detachment syndrome" because they are not held and cuddled. In short, these children suffer because no one loved them enough to care for them when it wasn't convenient.
The comment from the Venezuelan doctor caused me to think about homeschooling.
Homeschooling also requires a lot of hard work. It is not convenient to prepare lesson plans when you'd rather be reading "Drama in Real Life" in Reader's Digest. It is not easy to sit with your eight-year-old and try to drill math facts when you'd rather be working in your garden.
Like a newborn, a homeschool student requires a lot of hard work that is not convenient and comes at a great sacrifice on the part of moms and dads.
I have spoken at a number of homeschool graduations. Invariably one or more of the parents or students who speak on these occasions share that because of homeschooling they feel far closer to each other than they ever could have imagined.
Call it bonding. Call it love. Call it what you will. But the formula for closeness between a parent and a child doesn't really change as your child grows older. Time. Sacrifice. Hard work. Inconvenient hours.
The world about us thinks that love blossoms only when things are pleasant.
If you only want a love that blossoms, maybe there is some truth in this. But if you want a love that grows deep roots in your heart that cannot be swayed by the winds of change or trouble, then the old formula is the best. Time. Sacrifice. Hard work. Inconvenient hours.
Homeschooling gives us all a uniquely intense opportunity to fall deeply in love with our children and they with us.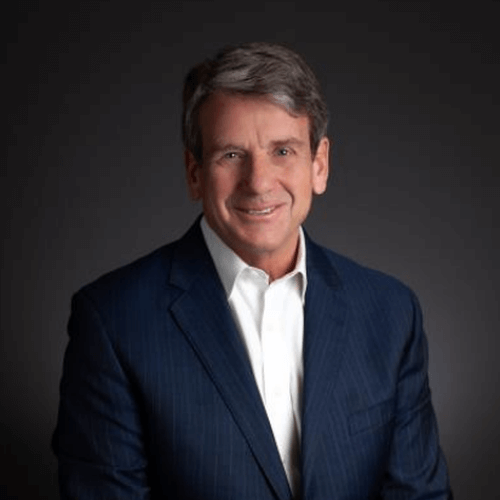 Michael Farris
President and CEO, Alliance Defending Freedom
Michael P. Farris is president and CEO of Alliance Defending Freedom. As the second CEO of ADF, he brings to the role a diverse background as an effective litigator, educator, public advocate, and communicator, and is widely recognized for his successful work on both the national and international stage.
Farris was founding president of both the Home School Legal Defense Association (1983) and Patrick Henry College (2000) and continues to serve as chairman of the board of HSLDA and chancellor emeritus of PHC.
Farris is the author of over 15 books, as well as law review and other scholarly and popular articles. He and his wife, Vickie, have 10 children and many grandchildren.
This article originally appeared in the May/June 1997 Home School Court Report published by HSLDA. Used with permission.
Permission to reprint granted. Please notify Michele Musto, Executive Assistant to the Chairman, michele@hslda.org when reprinting this article in your publication.