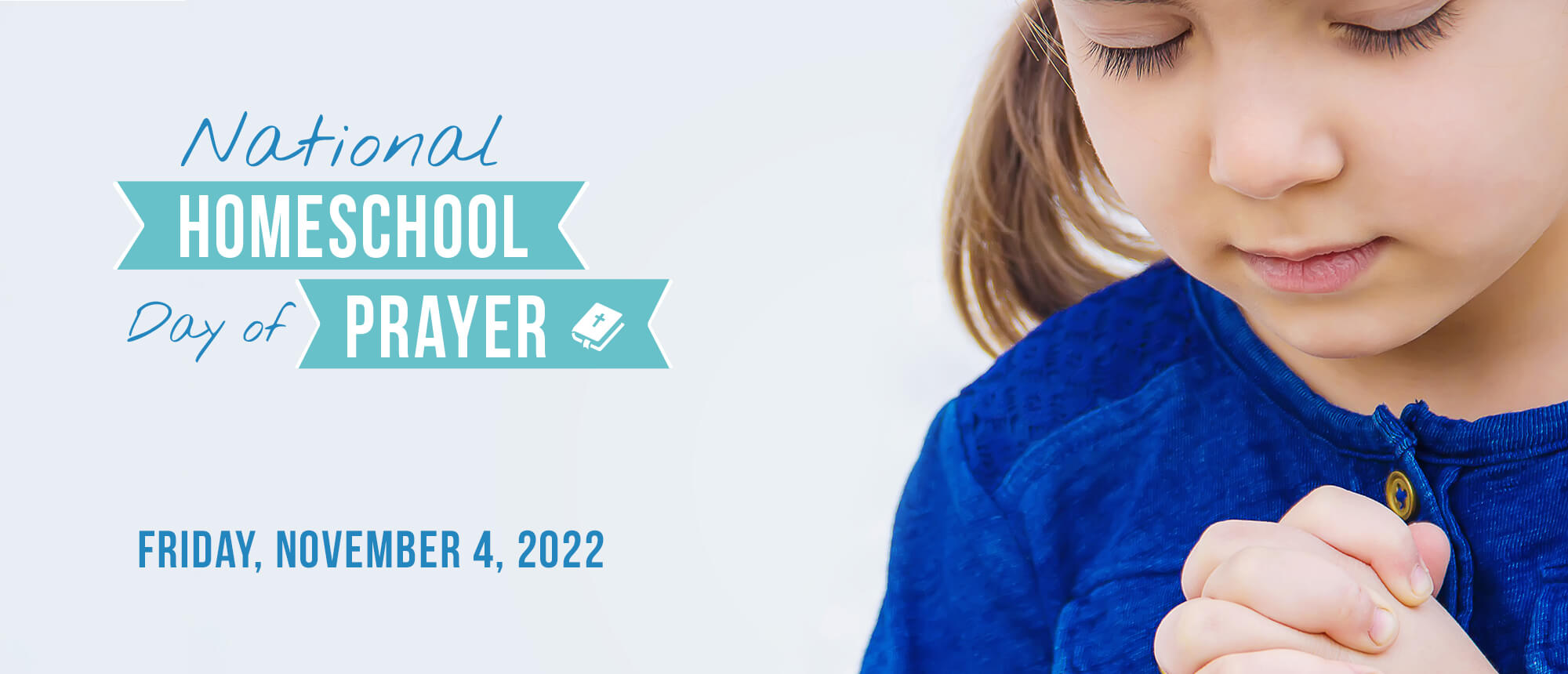 Friday, November 4, 2022
Please join us and other homeschoolers across the country as we:
Give thanks for the freedom we have to homeschool our children,
Pray for homeschooling families in your own nation and around the world,
Pray for upcoming elections and the impact they may have on homeschooling,
Pray for your state's homeschool organization and its leaders.
Pray for your elected officials to recognize that the education of children is the responsibility of the parents, not that of the nation,
Pray for your own family—your homeschooling journey and the Lord's guidance as you take that journey, your relationships with one another, your own children and their futures, as well as seeking ways your family can minister to others,
Rejoice in God's mercy and His faithfulness in all things.
Homeschool Freedom Facebook Page
Join us on the Homeschool Freedom Facebook page all year long for encouraging news, links, and information supporting  homeschool freedom and celebrating the success of home education.
On the first Friday of November each year, Homeschool Freedom hosts the National Homeschool Day of Prayer. We post hourly prayer prompts on the Homeschool Freedom facebook page throughout the day and have a variety of special guests who come on to pray live and share an encouraging word.