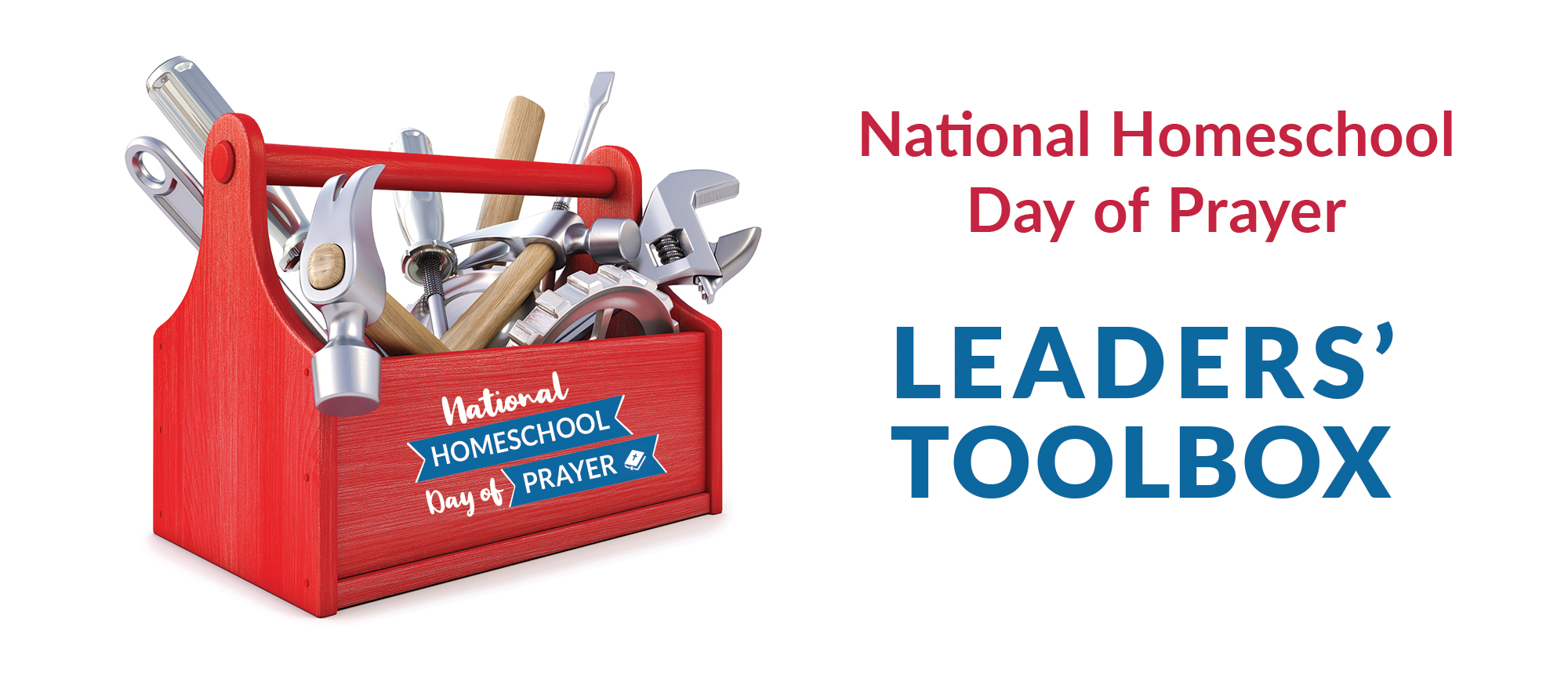 Below you will find graphics and resources all in one handy spot to make it easy for homeschool leaders to help promote National Homeschool Day of Prayer for the greatest impact and participation. Thank you for your help in spreading the word and encouraging engagement in this important annual event!
Instructions and Promo Text
Open the PROMOTION INSTRUCTIONS & SWIPE COPY document in Google Drive for promotion ideas, step-by-step instructions, and swipe copy/promo text for social media posts. 

Event Promotion Graphics
Choose from the three versions of the event promotion graphic below.  
Image Download Instructions
Click the DOWNLOAD IMAGE button beneath the image you want to use. The image will open in a new tab. Right click and select SAVE IMAGE AS. Save the image to your computer and then add it to a social media post or email campaign. 
How Can We Pray For You? Graphics
Choose one of the graphics below or you may create your own. 
Add your organization logo to the graphic and post it to your Facebook page, connecting and interacting with your community as you pray for their needs. Invite your board/team to be praying throughout the day as needs are shared in your "How Can We Pray For You?" post and reply to each one to let them know you're praying. 
Email Campaign Graphics
We have created two solid images for you to drop into a single stand-alone email campaign to promote the 2019 National Homeschool Day of Prayer. Refer to the PROMOTION INSTRUCTIONS & SWIPE COPY doc in Google Drive for details, specific directions, and hyperlinks to use. 
Three banner ad size event promotion graphics are also included below to include in your enewsletter.

Pre-Event Party Graphics
Throughout the week leading up to National Homeschool Day of Prayer, we are celebrating by partnering with homeschool vendors to share over $1,000 in giveaways!
Friday, October 25 – Bundle Giveaway
We're hosting a HUGE giveaway at HomeschoolFreedom.com with curriculum and family resources valued at more than $600.
October 25-31 – Flash Giveaways
Daily flash giveaways will be posted on the Homeschool Freedom Facebook page. 

The following are printable graphics you can download, print, and share. 
Full Page Ad/Flier
We've included a full-page ad in both color and black/white that you can use. 
We Prayed / I Prayed Signs
Encourage your followers to take a picture of themeselves holding one of the We Prayed or I Prayed signs and share the photo on Facebook with the hashtag #nationalhomeschooldayofprayer. The two copies with outline text can be colored by the kids.
We've included one graphic you can download to promote the PHOTO CHALLENGE so far.