Washington Homeschool Day at the Capitol
17marAll DayWashington Homeschool Day at the Capitol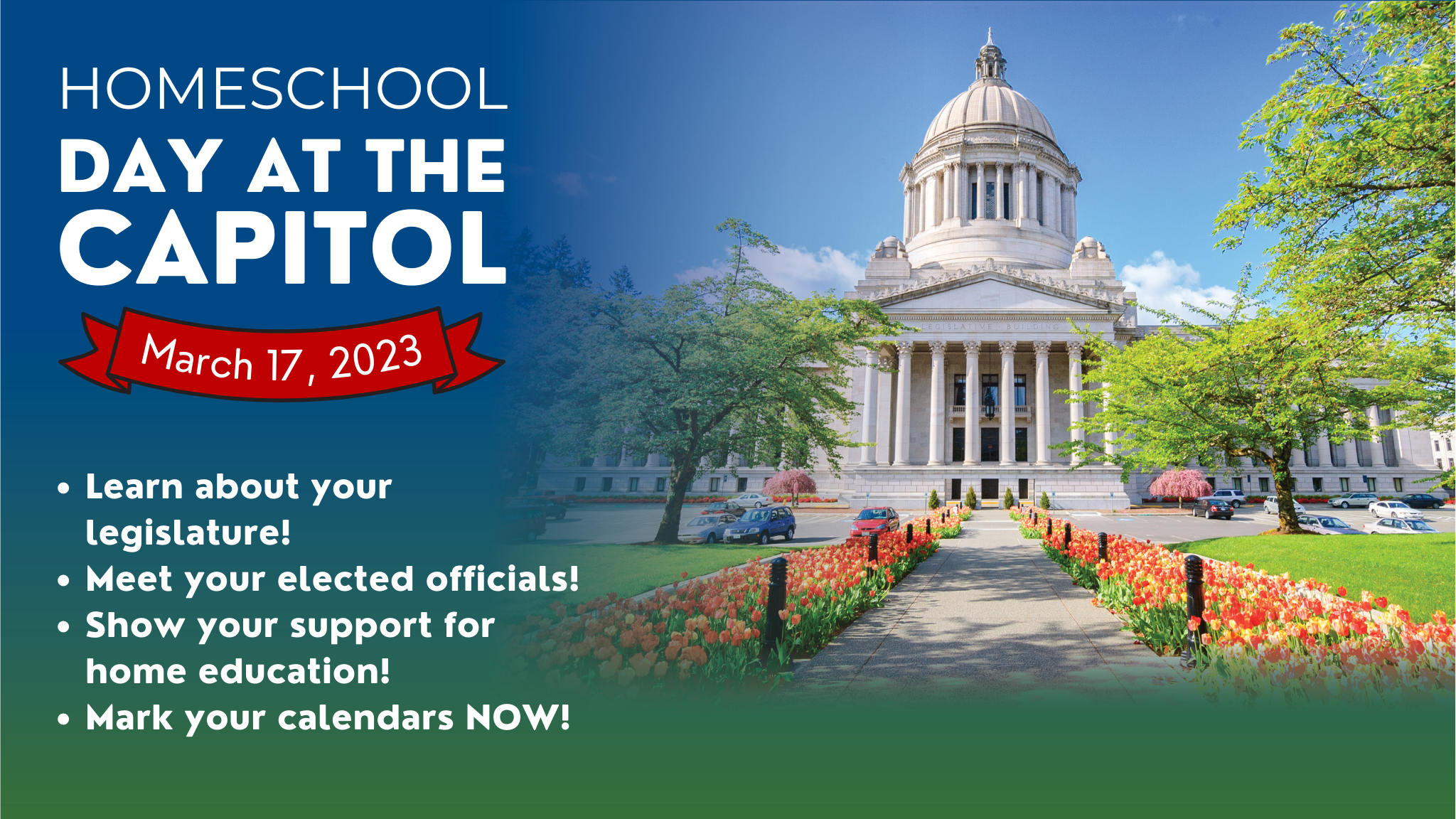 Event Details

Our positive presence at the Capitol is very important in preserving our homeschool freedoms!

The Home Educator's Day at the Capitol is a great educational experience for the entire family. There's no better way to teach your children Washington State Civics than to visit the seat of our state government, visit your legislators, and learn first hand how our government and citizen participation work!
Location

Washington Sate Capitol

416 Sid Snyder Ave SW
Organizer

Christian Heritage . . . Is distinctively Christian and Bible based. Seeks to inspire you with Biblical vision for your family and the home education process. Encourages standards of excellence in academics. Emphasizes the whole scope of education: spiritual, mental, physical, and practical. Comes to you locally to listen, encourage, teach, and inspire. Fosters networking and support among Christian home educators in Washington State. Supplies you with practical information on the how's and why's of getting started, keeping going, and moving beyond homeschooling. Provides well-experienced, caring state leadership for Washington homeschoolers through a board of directors comprised of successful, veteran home educators who are proven Christian leaders.
360.726.2600
11010 Harbor Hill Dr. NW, Ste. B270, Gig Harbor, WA 98332