THRIVE! NCHE Homeschool Conference
27may(may 27)12:00 pm29(may 29)5:00 pmTHRIVE! NCHE Homeschool ConferenceEquipping, Encouraging, and Connecting

Event Details
Thrive! The NCHE Homeschool Conference
May 27-29, 2021   Winston-Salem, North Carolina
Twin City Quarter (Benton Convention Center, Embassy Suites & Marriott)
The NCHE annual homeschool conference strives to help parents homeschool with confidence and joy. Our name, Thrive! The NCHE Homeschool Conference, reflects the goal of the NCHE homeschool conference and mirrors the NCHE vision "NCHE has a vision for flourishing families and thriving generations in which people remain passionate, curious and actively engaged in their faith and in their learning…"
The conference mission is to Equip, Encourage and Connect:
Equip and encourage homeschooling families through an abundance of outstanding speakers and workshops
Equip homeschoolers with quality curriculum resources through our extensive vendor hall
Connect homeschool families with each other to build relationships and a strong community
Equip, encourage and connect our teens and alums through special workshops, fun activities, fellowship, the talent showcase and our state-wide graduation
more
Time

27 (Thursday) 12:00 pm - 29 (Saturday) 5:00 pm
Location

Winston-Salem, NC

301 W 5th St
Organizer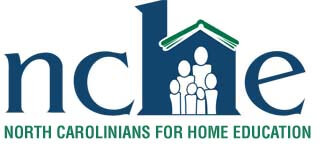 NCHE (North Carolinians for Home Education) was founded in 1984 by homeschool parents in order to secure the right to educate their children at home. NCHE has advanced legislation that has made it easier for more families to homeschool without onerous government involvement. As a result, the number of homeschool students in North Carolina has skyrocketed over the years, even moving ahead of the number of private school students in the state. NCHE continues to vigilantly watch our legislature for any threats to homeschooling, but we also provide resources for families to make their homeschool journey as rewarding as possible.
1 (844) 624-3338
4441 Six Forks Rd. Suite 106, Box 144 Raleigh, NC 27609