The Oregon Christian Home Education Conference
21junAll Day22The Oregon Christian Home Education Conference
Event Details

The annual Oregon Christian Home Education Conference is the largest gathering of homeschooling families in the state! Come be encouraged and equipped to disciple your family at home. The conference features local and national speakers addressing all aspects of homeschooling (including a special track for teens), a large exhibit hall filled with homeschool curricula and extracurricular resources, thousands of gently used books and materials in our Used Curriculum Exchange, hands-on science activities for the kids, and more!
Time

june 21 (Friday) - 22 (Saturday)
Organizer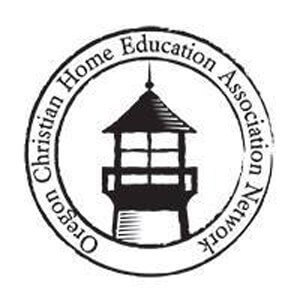 The Oregon Christian Home Education Association Network (OCEANetwork) is not-for-profit organization that has been equipping homeschool families and protecting homeschool freedoms since 1986. We are home educating families who volunteer our time to support families all over Oregon and SW Washington with workshops, conferences, and written materials. One of our goals is to protect the rights of families to do what is best for their children by monitoring legislative and congressional actions that may jeopardize those rights. We advance home education in Oregon in print, in public, in person, and in prayer. OCEANetwork runs entirely on volunteer efforts, including our Board of Directors! Most importantly, OCEANetwork is comprised of parents just like YOU – a true network of homeschooling families that come together to support, encourage, and equip each other, working to protect our homeschooling freedoms!
(503) 288-1285
PO Box 262, Wilsonville, OR 97070