IAHE Day at the Capitol
19janAll DayIAHE Day at the Capitol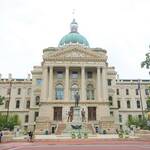 Event Details
2023 HOMESCHOOL DAY AT THE CAPITOL SNEAK PEEK
MAKE THIS DAY WORK FOR YOUR ENTIRE FAMILY.
COME IN THE MORNING. JOIN US IN THE AFTERNOON. PACK LUNCHES AND MAKE A DAY OF IT.
General Schedule (10:00 am – 3:00 pm)
Registration/Check-in/Event Stickers
Interactive Presentations
Challenge/Drawing with Prizes
Chat with IAHE & IAHE Action
Write postcards to Legislators
Activity Tables & Trivia Game
Scavenger Hunt
Prayer Walk
Watch a Legislative Session
Statehouse & State Library Tours (pre-registration required)
Presentations*
10:15 – General Announcements
10:30 – Representative Wesco
11:15 – Cheryl Amos – DAR Madonna of the Trail
11:45 – Senator Crane
12:15 – Jesse Taggart – Vocalist
12:45 – Kylene Varner & IAHE Interns – Current State of Legislative Affairs Regarding Homeschool Freedom
1:15 – Christina Wolfe- How a Bill Becomes a Law
1:45 – Kristin Bissontz – Teaching Civic Responsibility
*These are approximate times and are subject to change
more
Location

Indianapolis, IN

2020 N Girls School Rd
Organizer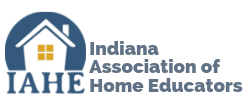 Encourage. Protect. Serve. The IAHE is a not-for-profit organization founded in 1983 for the purpose of serving the Lord Jesus Christ by supporting and encouraging families interested in home education. We define home education as parent-directed, home-based, privately-funded education.
317-467-6244
Recent Posts
Recent Comments