Homeschooling with Confidence
10junAll Day11Homeschooling with ConfidenceThe #1 Virtual Conference for Homeschoolers
Event Details
The #1 Virtual Conference for Homeschoolers
Give Us Two Days, and You'll Leave with the Tools & Confidence You Need!
The world is full of unexplored educational opportunities for a child, and who better to guide and unlock their love of learning than the one who knows them best – YOU!
Raising your child to be who they are meant to be can be hard, messy, and intimidating work.
It is the most important work you will ever do.
But you weren't meant to do this work alone! Homeschooling with Confidence will introduce you to a global community of parents who have been where you are today.
This conference is unlike any other virtual program you've ever been to! Through innovative technology, you will be treated to an experience with more face-to-face interaction with leaders and presenters than you would even receive at an in-person event!
more
Time

june 10 (Thursday) - 11 (Friday)
Organizer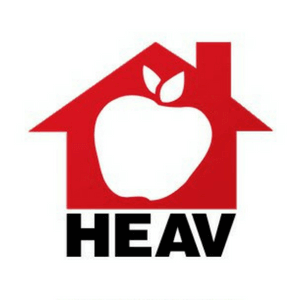 Home Educators Association of Virginia is a member-supported, statewide, 501(c)3 non-profit homeschool association. Since 1983, HEAV has successfully worked to promote and protect home education in Virginia by working with the Department of Education and legislators, having a presence during the General Assembly sessions, and providing up-to-date information to homeschooling families, the media, and officials. HEAV, coming from a biblical worldview, serves all homeschoolers—regardless of religious or philosophical beliefs. Membership is, and always has been, open to all. With a full-time office staff and hundreds of dedicated volunteers, we're ready to answer your questions, offer support, and serve your needs year-round—just give us a call (804-278-9200) or send us an e-mail. Looking for information on homeschooling in Virginia? Need to know about the Virginia homeschool laws, or the Virginia homeschool testing requirements? Are you taking your child out of school to begin homeschooling? Or are you a veteran homeschooler needing some extra homeschool support? Home Educators Association of Virginia has more than 2,000 web pages of Virginia homeschool information, resources, field-trip ideas, and more! Can't find what you're looking for? Give us a call at 804-278-9200 or e-mail office@heav.org–we're here to help! Our office hours are Monday through Friday from 10 a.m. to 4 p.m. HEAV will celebrate 37 years of serving homeschoolers through information, legislation, and resources.804-278-9200 2100 W. Laburnum Avenue Suite 108-A Richmond, Virginia 23227
Recent Posts
Recent Comments