Homeschool Oklahoma Conference
30apr01mayHomeschool Oklahoma ConferenceYes, you CAN homeschool!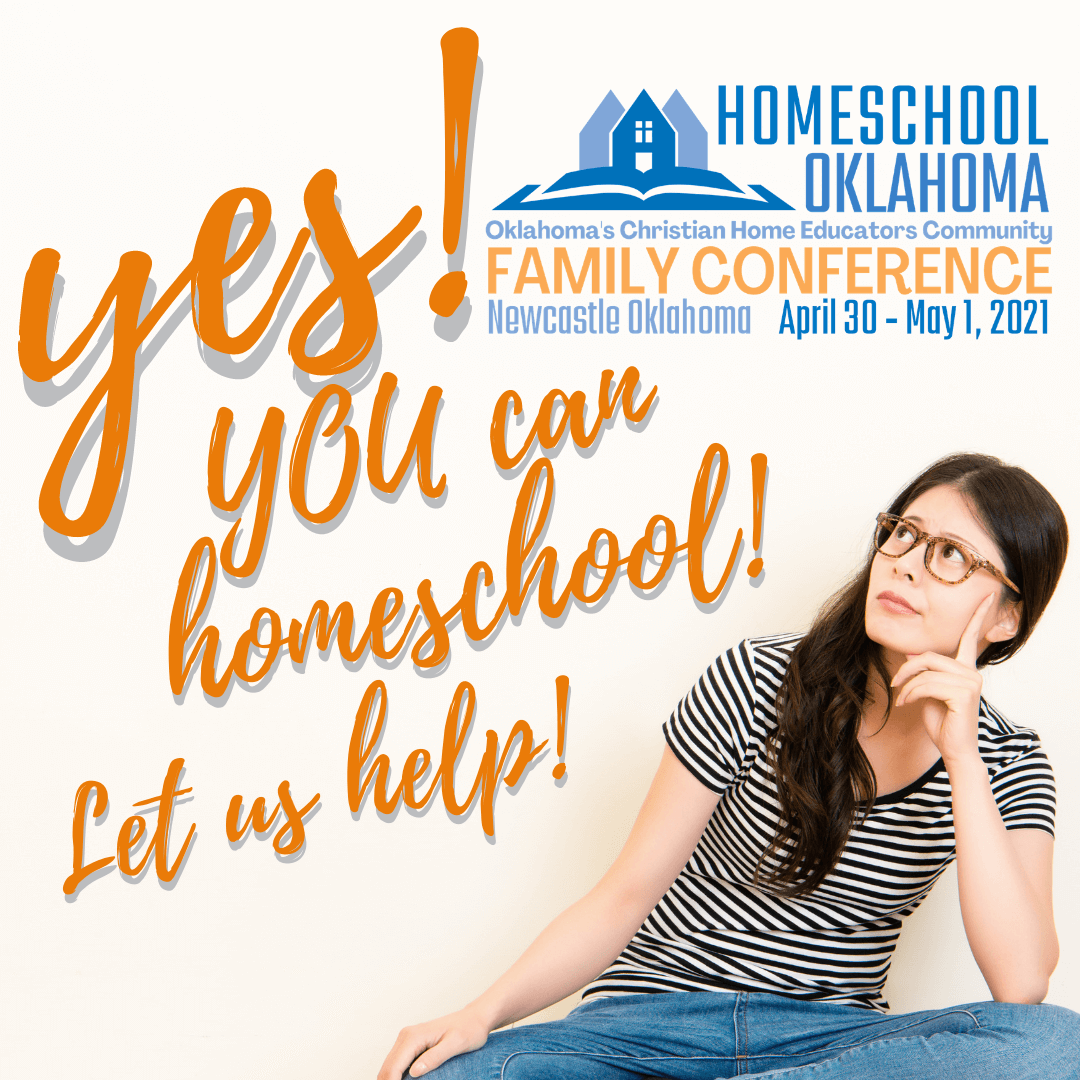 Event Details
Come hear from experts in the homeschooling world as they share their wisdom on educating, parenting, and living out the homeschool life.
Keynote Speaker – Steve Demme
Steve has a passion for helping people understand difficult concepts and a desire to promote a lifelong love of learning. His innovative math curriculum Math-U-See has been reaching students for over 20 years with its unique integration of manipulatives and instruction that is focused on concept mastery.
Steve and his wife Sandi imparted their love of learning to their four sons, who are now grown and each involved in the operation of the business. In 2012, a family business transition from the first to the second generation was completed, with Ethan Demme being selected by the board as the new President and CEO of Demme Learning. Steve and Sandi continue to be involved as members of the board of directors.
Tentative Schedule
Friday
5:30 pm Doors Open
6:00 – 7:00 pm You Can Homeschool with dessert and coffee
7:00 – 8:00 pm – Keynote Speaker
Saturday
8:30 am Doors Open – Coffee and Donuts
9:00 – 10:00 am – Keynote Speaker
10:30 – 11:30 – Master Class Workshops
11:30 am – 1:00 pm – Lunch Break
1:00 – 2:00 pm – Master Class Workshops
2:00 – 3:00 pm – Keynote Speaker
3:15 – 4:15 pm – Master Class Workshops
4:30 – 5:30 pm – Concert and Ice Cream
more
Time

April 30 (Friday) 5:30 pm - May 1 (Saturday) 5:30 pm
Location

Newcastle, OK

2200 N Main St
Organizer
Homeschool Oklahoma exists to promote home education in the state of Oklahoma through events, communications, and resources; to protect the God-given right of parents to direct the education of their children to the glory of God.
(405) 810-0386
Homeschool Oklahoma (OCHEC) 5830 NW Expressway #314 Oklahoma City, OK 73132
Recent Posts
Recent Comments