CAPE-NM Homeschool Convention
11junAll Day12CAPE-NM Homeschool Convention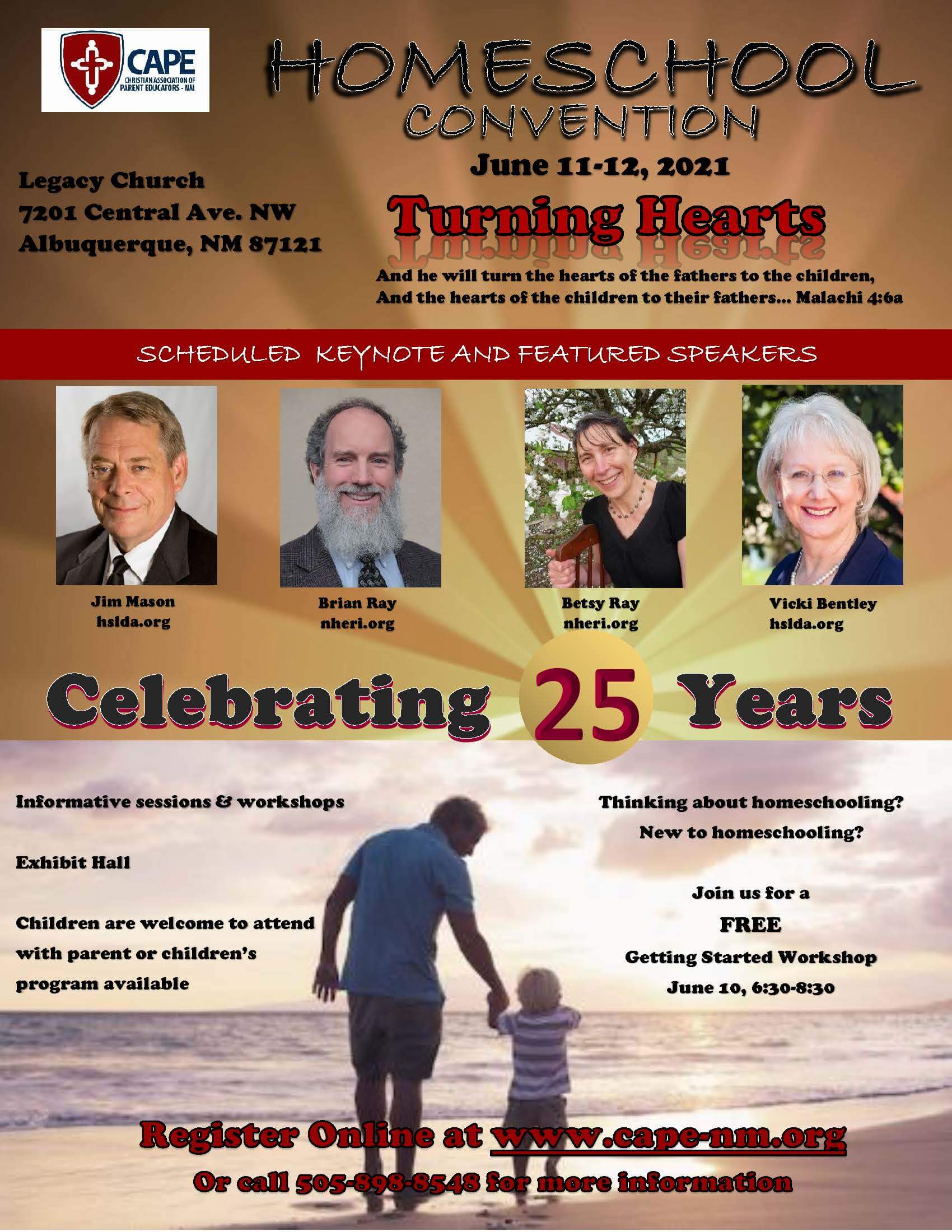 Event Details

Registration includes inspiring general sessions, many hours of fun, informative workshops to choose among, special times of worship, fellowship, prayer, encouragement, and the option of countless hours of homeschool shopping! What a deal! It's the same price all weekend, so come early to get your money's worth!
Time

june 11 (Friday) - 12 (Saturday)
Organizer

We're a non-profit organization established in 1996 by homeschooling families, dedicated to informing, encouraging, and supporting the homeschooling families in New Mexico. We are also dedicated to protecting parents' rights, and believe that the liberty of parents to direct the upbringing and education of their children is a fundamental right. We are funded by supporting families and donations.
505-898-8548
P.O. Box 1506 Moriarty, NM 87035